2020 is a go! Let's make this decade even more delicious than the last!
Posted on 1st Jan 2020
...there's really no need to 'sugar-coat' it, 2019 was an AMAZING, fun, unprecedented year in the Mix!
It's rare we cast an eye over numbers (we're FAR more interested in hunting out and promoting new goodies, scrabbling about to keep everything in stock and, of course, actually shipping you your 'mixes' as quickly and colourfully as possible!!) but...wow...in 2019 the Protein Pick and Mix website alone enjoyed over half a million unique visits (and from more countries around the world than ever!) and (with love on your behalf) we've 'picked' over 20,000 orders!! Phew!
Store stats aside and perhaps more interesting, the year that's just gone - quite unbelievably to me personally, the Mix's 6th Year (and as of November 2019, we're into our 7th!!) - has also seen the introduction of several new brands (Actual Candy Sour Strips, Alani Nu, G Fuel, Got7, the list goes on!!), the re-introduction of a few old (welcome back Oatein and Scivation!), a crazy number of new products & launches, hours of YouTube vids (sorry...that's on me!! 60 mins is, shamefully, the record!), 1000s of new followers (welcome!) on the Pick & Mix Instagram, team members coming and going (always part of the PPAM family!) and, by far, some of our biggest and busiest despatch days ever!!
...
And the BEST part? Thanks to YOU we get to do this all over again in a brand new year and brand new decade!!!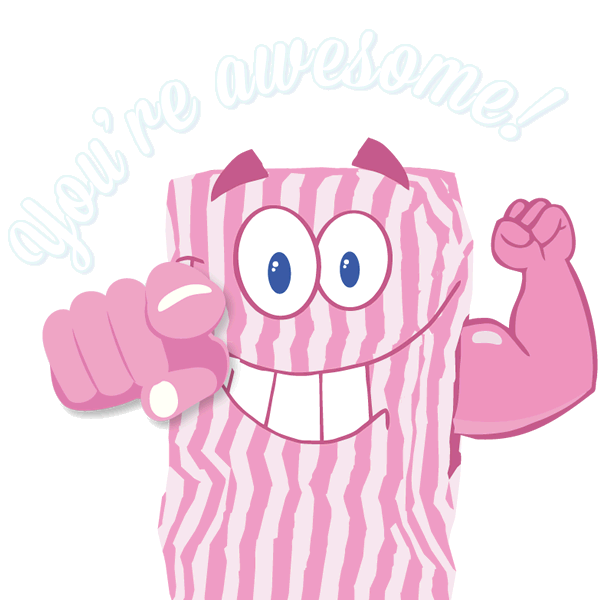 From myself, Ant (your 'on a wing and a prayer' Chief Mixer!), and the whole Pick&Mix team past and present (especially my long-suffering colleagues, Milli, Henry and Marcus!!)...THANK YOU!!
Whether we've known you for years or we've yet to have had the pleasure of chatting with you directly, it can't be overstated how grateful we are - yes, even with the courier crises, box cuts, late nights and countless coffees!! - you've stopped by (and, not only that, but often regularly and relentlessly!) our crazy, colourful corner of the snack & supplement world!

We hope to further earn this protein-patronage going into this new decade but, for now, it's time to turn attention away from our own enterprise to...yours! We wish you the very best for the fresh new year that's just dawned...may it be one full of joy and of joyful fulfilment (...and, just this once, we're not talking about Fulfil protein bars!!
Go make some memories, folks!! And we'll be right over here, as always, for when you get a bit...snacky!

Ooh...and keep an eye out for several new bells & whistles going live on the Pick&Mix site in the coming weeks (we've been busy sorting some nerdy stuff over the seasonal downtime!!) and, don't forget, we're heading BACK TO BODYPOWER in Birmingham this year...if you didn't see us there in 2015 or 2016? Be great to see you there in 2020! More info to follow as we try and get it organised!!